Ensure global supply chain best practices.
Supplier Assessment
&

Development Services
We help clients maximize their existing supplier base to meet production requirements. This includes working closely with suppliers to improve process and manufacturing capabilities, ensuring supply chain improvements and cost reductions are achieved.
Supplier selection & development
Supplier process certification
Supplier audits (ISO and TS)
Supplier assessments
Supplier risk assessments
Supplier training
Supplier PPAPs
Safeguard the design process from conception to end of life by reducing failures at every step.
APQP Services
When properly applied, APQP forges a strong relationship between a client and supplier. This relationship is based on confidence in the quality of the product. Through consulting, we help clients develop two aspects of APQP: the prevention of failure on new product/services within the organization and APQP deployment for the supply chain.
Undertake complete project & resource management
Plan & define phase
Product design & development phase
Process design & development phase
Product & process validation
Feedback, assessment, & corrective action
PPAP
Manufacturing Plant Quality
Software
Consulting
Training
Ensure the repeatability and capacity of the manufacturing process for all your products while streamlining PPAP activities.
PPAP Services
In today's competitive manufacturing environment, cost control and first time right have become vital to a company's success. We work with clients to deploy PPAP execution strategies  per customer specific requirements by establishing a collaborative and learning environment between all parties. Our strength is to reduce the number of iterations from initial submission until full approval by training PPAP element owners and implementing checklists.
Customer PPAP, Supplier PPAP & Annual/Revalidation PPAP
Create, review, verify, & Pre-approve PPAP submissions
First article inspection (FAI)
Collect documentation & drive on time execution
Conduct source inspections, witness/verify run@rates & process audits
IMDS approvals
Product compliance REACH, RoHS, & conflict minerals
Available PPAP software module to use as part of PPAP Services (or deployed at client) to enhance collaboration and provide full visibility/traceability for all your PPAP documentation.
Synchronize manufacturing activities with complete traceability.
Manufacturing Plant Quality Services
We help clients identify improvement and implement remedial techniques to overcome product defects and customer dissatisfaction. We find the root cause of a problem, devise a short-term fix, and implement a long-term solution for problem prevention.
Incoming inspection
Support plants & suppliers for supplier corrective action reports (SCARS)
WIP or line inspections
Sorting services
CMM dimensional layouts & capability (CpK)
3rd party metallurgical inspections
8Ds, Pareto charts, & trends
CMM programming
Promote opportunities and eliminate risks with problem detection and prevention.
Non-Conformance
&

Problem-Solving Services
Non-conformance analysis – report the cost of poor quality (CoPQ) and conduct root cause analysis for non-conformances and rejections. Full management of sorting to identify the root cause of quality issues. Completely oversee 8D processes to review suppliers.
Develop CAPA strategy – propose CAPA and SCAR to implement improvement strategies to eliminate sorting.
Document revisions – update quality document such as PDF, PFMEA, control plans, and lessons learned database per action items.
Support services for reviews, make ups, approvals, and rejections of supplier dimensional layouts.
Dimensional Layout Services
Support services for reviews, make ups, approvals, and rejections of supplier dimensional layouts.
Conduct dimensional inspections to meet given requirements.
Monitor SPC inspection data from suppliers during PPAP and production.
Advisory services to create compliance programs that facilitate supply chain responsibility.
Compliance Services
Product Compliance
Material composition – IMDS, ROHS, and conflict minerals
Substance regulations – REACH and PROP 65
Disposal – WEEE (waste electrical and electronics equipment) and ELV (end of life vehicle)
Plant Compliance
Environmental, Health and Safety (EHS) compliance
Master / Regulatory Compliance Management
Create – Allocate – Review – Approve
Incident / Near Miss Recording
Location & Plant based Scoring and Compliance Dashboards
Policy Portal, Supplier Compliance
Emission Recording & Reporting
Audit Management leading to CAPA
Custom training programs designed by experts for supply chain compliance.
Quality Training Services
As quality experts, we develop custom training programs for clients and suppliers with clearly defined learning objectives. Quality training is designed to ensure compliance with AIAG (North America) and VDA (Europe) standards. Training formats include onsite instructional and eLearning with coursework based on the real quality of your supply chain.
Quality Training Expertise
DFMEA
PFD
PFMEA
Control plans
Measurement systems analysis (MSA)
Initial process studies (CpK)
SPC
GD&T
Ishikawa diagram and 5 Whys
8Ds
Quality management systems
Value stream mapping
IATF
Empower QLMS eLearning Training Portal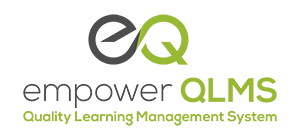 Empower QLMS (quality learning management system) is a robust, secure cloud-based software that can be customized to meet any corporate training objectives. The tool provides companies with scalability necessary to conduct, manage, track, and report trainings globally.
Multiple languages available
Onsite and web-based applications
Course catalogs
Videos, audio, & presentations
Online quizzes & assessments
Certifications
Dashboard reporting
Real-time Q&A
Email notifications & reminders
Live webinars
Get the best talent for your quality-related roles.
Quality Staffing Services
Find the best talent to fill quality-related roles from deploying PPAP packages to facilitating studies related to quality management.
Examples of Positions
Quality Engineer Positions
Reliability & Safety Engineer
Supplier Quality Engineer
Supplier Development Engineer
Quality Assurance Engineer
Plant Quality Engineer
Continuous Improvement Engineer
Advanced Quality Engineer
Supply Chain Planning Engineer
Quality Systems Engineer
Continuous Improvement Engineer
PPAP Engineer
Value Stream Mapping Engineer
Quality Assurance Positions
Inventory Control Inspector
Document Control Specialist
Auditor
Quality Control Supervisor
Quality Statistical Analyst
PPAP Coordinator
Plant Launch Coordinator
Customer Quality Manager
CMM Inspector
Calibration Lab Technician
CMM Programmer
Environment Compliance Specialist
IMDS Coordinator
Plant Technician